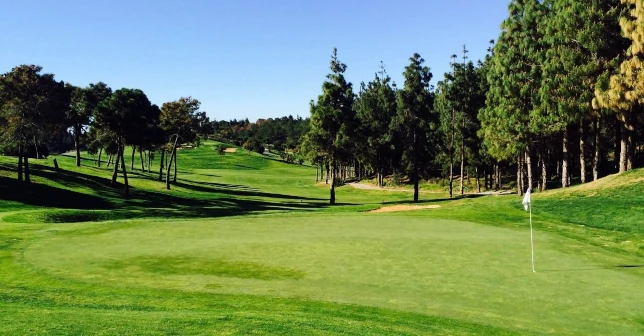 Improvements on
Chaparral golf course
For the benefit of its members and guests, Chaparral Golf Club, in the Costa del Sol, made a number of infrastructure enhancements in 2022. The golf club's most recent investment, which was recently finished, was a full refurbishment of the upper part of the practice area.
The first thing that was done was the complete waterproofing of the entire surface, later artificial grass was placed as a trim to integrate into the environment in the most natural way possible and finally, the installation of the new tee line surface was carried out.
After considering the players' playability and training time, a continuous tee line 35 metres long and 2 metres wide (70 square metres) manufactured from the best materials was installed in place of the individual practice mats. Tee Turf PA XL, a grass composed of high-quality nylon, was selected as the preferred option.
"We went for this particular grass because it is both more durable and more flexible than other polymer materials. After having been tested by more than a thousand golfers, we can confirm that the Tee Turf PA XL type of grass is the one that comes closest to the sensation of hitting natural grass", said Chaparral Golf Club director Domingo Gavira.
Domingo Gavira explained that the investment is crucial to the athletes' well-being since the surface significantly lessens the likelihood of injury and physical impact.
Aside from having one of the best driving ranges on the Costa del Sol, Chaparral Golf Club also features a 1,000-square-metre putting green, short-game facilities, and practice bunkers.
Other service enhancements are planned for 2023 as Chaparral Golf Club strives to become the go-to destination for golfers who want to improve their game's technical aspects in a serene setting amidst pristine nature.
Book your golf holidays in the Costa del Sol with Tee Times Golf Agency and enjoy one of the best golf courses in Europe.
You can also read other posts about Golf in Spain:
Finca Cortesin won at Inspire Action Awards 2022 for promoting women's golf
Isla Canela Old Golf Course installed photovoltaic panels for self-consumption
Solheim Cup 2023 joins the 'Costa del Sol Zero Footprint' project