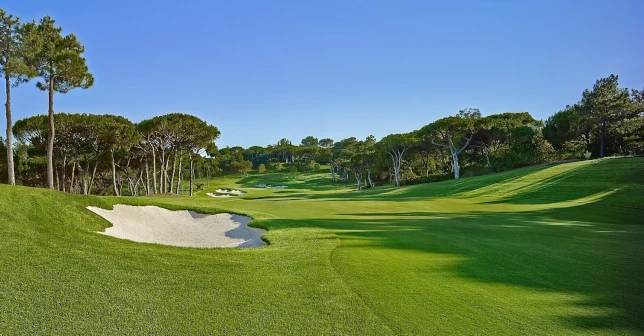 The golf tournament
will take
place at
Quinta do Lago
From April 14-16, the Wyndham Grand Algarve will organize the prestigious The Grand Young Talent Golf Tournament on the world-famous golf courses of Quinta do Lago.
This exclusive competition is a great way to allow young golf fans to get experience and exposure to the sport while also having a great time and meeting new friends.
A native from the Algarve and also a DP World Tour professional, the Portuguese golfer Ricardo Santos will be the event ambassador and will lead a golf clinic for all attendees.
"It's great to be a part of this tournament and to help junior golf", said Ricardo Santos.
Depending on the participant's age, the Grand Young Talent Golf Tournament may use a variety of formats, such as stroke play for the U18 and U14 divisions or Stableford for the U10 division.
The rules of the game will dictate how the general and category awards are distributed, and both the gross and net score methods will be used.
According to reports, junior golf in Portugal has been on the rise in recent years, and several groups and initiatives have been established to foster its growth on a national and regional scale.
"Golf is a great sport for children for many reasons, it helps develop focus and resilience, it contributes to the development of social skills and it teaches you about integrity and honesty", says Ricardo Santos.
Ricardo Santos aspires to encourage and support young golfers at The Grand Young Talent Golf Tournament and beyond through his ambassadorship and golf clinic.
Book your golf holidays in the Algarve with Tee Times Golf Agency and play on some of the best golf courses in Portugal.
You can also read other posts about Golf in Portugal:
2nd FPG Circuit Tournament 2023
Hilton Vilamoura's charity tournament
Morgado and Álamos are collecting donations to charity