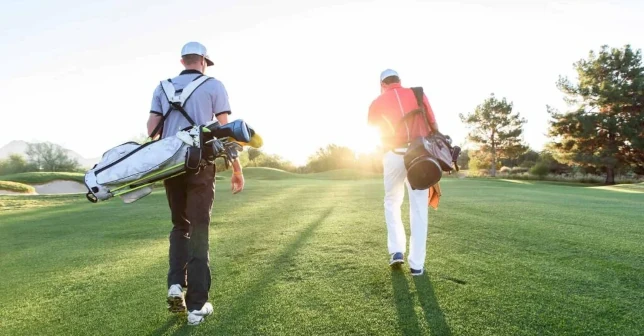 You can
use your
golf bags
on your
golf holidays
Golf holidays in a foreign place are a fantastic adventure, and both Portugal and Spain are famous golf destinations, especially the Portuguese Algarve and the Spanish Costa del Sol, and some of its golf courses are among the top 100 best in Europe, like Monte Rei and Valderrama.
Playing with your preferred set of clubs enhances the experience. How, therefore, does one take a golf bag on a trip?
If you're taking a crew with you, it's best to book a direct flight. They are less likely to cause harm to the golf clubs because of the limited distance they must go. A direct flight may cost a bit more money, but it will get you and your clubs there much faster and easier.
A flight bag is the ideal choice for transporting golf clubs. Having a trustworthy, long-lasting travel bag would be helpful. Though most airlines have a weight limit of 20kg for checked bags, some may accept up to 25kg. This is crucial and can be taken care of at home before you board the plane.
Don't forget to take photographs of your golf bag and each club before you pack them up and take them with you on your golf holidays.
If you find that ID badges are not enough, you can install a tracking device in your clubs. If they go lost, at least you'll know where to look for them.
One of the best options you have is to have your golf bag shipped to your golf course or hotel. You won't have to worry as much about carrying a bag around during your golf holidays.
There are two main types of travel golf bags available: hard and soft. A hardback is preferable to safeguard your clubs.
In addition to the 14 clubs, you will also need to bring shoes, towels, balls, t-shirts, and perhaps rain gear. Remember that you want to avoid going over the weight limit.
Book your golf holidays in Portugal and Spain with Tee Times Golf Agency and play on some of the best golf courses in Europe.