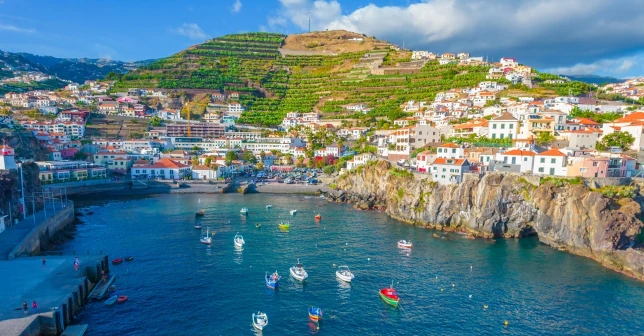 Madeira will
have a busy
Easter period
According to Eduardo Jesus, Madeira's Secretary of Tourism and Culture, demand is "very strong" across the region, so the island's hotels should see an Easter weekend occupancy rate of around 88%.
"It appears that demand maintains a very strong trend for Madeira and that the occupancy numbers are all of this relevance, both in Funchal and outside Funchal", said Eduardo Jesus.
Eduardo Jesus stated that the region presently has 34,000 beds in conventional hotels and around 23,000 in local accommodations, meaning that the occupancy rate of the tourism sector at Easter should be around 88%.
It was not indicated which are the main tourism emitting markets during the Easter period, but in the region, throughout the year, the German, British, French and national ones stand out.
Tourism seems to be recovering in the Madeiran region. For context, one of the region's major industries is tourism, which brought in a record 528.8 million euros and saw a record-breaking 9.6 million overnight stays in 2022. This year is off to a promising start as well.
Golf tourism is also growing in Madeira, with the region offering 3 outstanding golf courses ready to give you a challenge, 2 on Madeira Island and 1 in Porto Santo.
Besides the brilliant golf courses and the glamorous hotels, you'll find amazing gastronomy, stunning natural landscapes, nice weather, and tranquillity. The region has everything you need to provide you with the golf holidays of your dreams.
Book your golf holidays in Madeira with Tee Times Golf Agency and play on some of the best golf courses in Portugal.
You can also read other posts about Portugal Golf Holidays:
Porto Airport has new routes and more air connections
Easyjet reopens base in Faro until October
Algarve tourism sector expects a busy Easter