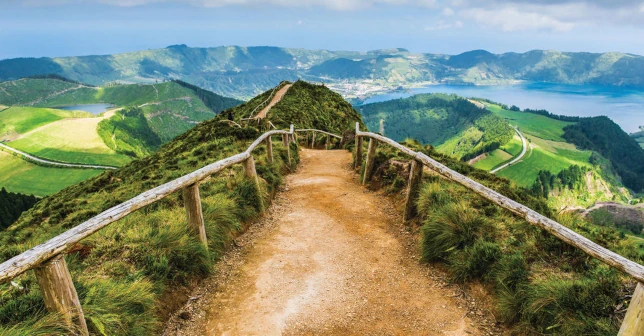 Tourism keeps
growing in
the Azores
According to SREA's report, in March 2023, 130,902 passengers disembarked at airports in the Azores, a positive variation of 22.9% compared to the same month in the previous year.
In March 2019, with 109,510 people arriving, the Azores set a new monthly record, a 19.5% rise compared to the previous year. This year, the record has been broken.
SREA also reports that, compared to March 2022, fewer passengers disembarked on three of the nine islands of the Azores. The reductions occurred on the islands of Flores (-16.0%), followed by Corvo (-2.4%) and Graciosa (-1.8%).
There was a 36.5% jump in March disembarkations on the islands of São Miguel and Faial, followed by a 25.7% jump on São Jorge. There was also an increase in the number of passengers in Santa Maria (9.9%), Terceira (1.1%), and Pico (nearly 0.1%).
At airports in the region, 9,913 passengers got off of foreign flights, which is a significant rise of 62.5% over the same time last year.
In March, there was a 28.7% rise in the number of passengers that flew between the islands, totaling 52,723.
The region of the Azores has 3 stunning golf courses, ready to give you memorable golf rounds. Two of them are located in the island of São Miguel, while the other is based in Terceira Island.
The Azores are an ideal destination for golf holidays, due to the beautiful golf courses, the great hotels, the authentic gastronomy and the unforgettable natural landscapes, unique in the world.
Book your golf holidays in the Azores with Tee Times Golf Agency and play on some of the best golf courses in Portugal.
You can also read other posts about Portugal Golf Holidays:
The stunning city of Lagos
Meet the stunning Montebelo Viseu Congress Hotel
The outstanding history of Hotel Palácio Estoril