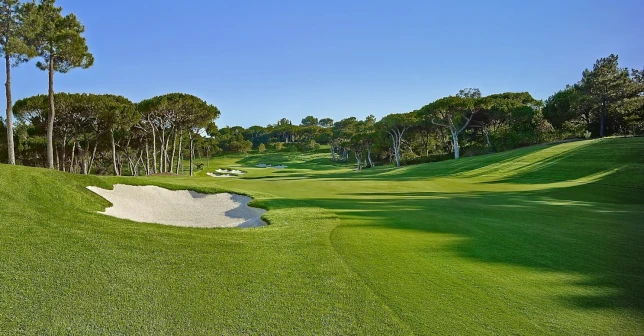 Exclusive golf tournament
took place at
Quinta do Lago
Amazing golfing royalty from across the globe gathered last weekend at the Quinta do Lago, Algarve, for a three-day golf tournament. The One Green Way Invitational has quickly become the most prestigious private event in all of Europe, even in just its second year.
Picture this: the greatest players in the world competing in a private event on a flawless golf course surrounded by a surreal backdrop. Put away your daydreams; this isn't a fairy tale; it's the One Green Way Invitational, a mixed Pro-Am golf tournament held in Quinta do Lago North last weekend, which featured an impressive roster of golf celebrities. The total "prize money" was 332,500 Euros, with the grand prize at 55,000 Euros.
Multiple captains and vice-captains from the Ryder Cup and the Solheim Cup competed in this year's edition. Several of the competitors have been inducted into the World Golf Hall of Fame, while many more have won PGA or Open Championships. Bernhard Langer, José Maria Olazabal, and Colin Montgomerie are just some of the celebrities who participated in this tournament.
In the ladies, the highlight was the Mexican Laura Ochoa, who still holds the record for the most weeks in a row at the top of women's golf, alongside other great presences such as Dame Laura Davies and Suzann Pettersen, a captain in the 2023 Solheim Cup.
Jean-Noel Bioul, the tournament's host and an advisor to the One Green Way Board, stated in a statement before the event: "We are thrilled to organise the second 'One Green Way Invitational' this year. Everything about these three days of the tournament seems promising". Sixty "legends" and sixty special guests will gather for the One Green Way Invitational.
Book your golf holidays in Quinta do Lago with Tee Times Golf Agency and enjoy some of the best golf courses in Europe.
You can also read other posts about Golf in Portugal:
The Portugal Masters Is Returning To Vilamoura
Vilamoura In London
Tee Times Open Championship