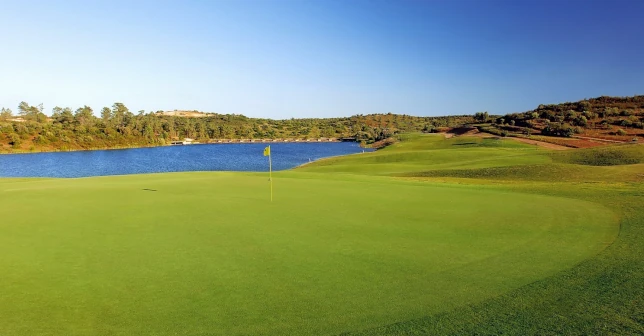 Álamos and Morgado
are making an
effort to help
the community
Through June 30th, the Portimão golf courses Morgado and Álamos will be collecting food and clothes for those in need as part of a series of solidarity initiatives designed to benefit the local community.
"The Morgado and Álamos golf courses are carrying out a campaign to collect food in solidarity with the Social Canteen of the Paróquia da Nossa Senhora do Amparo de Portimão", the NAU Hotels & Resort Group said in a statement.
From Monday to Friday, the community center's dining hall serves roughly 80 meals to those in need, with a second dinner served each night. The organisation also gives out weekend baskets filled with necessities.
Food is being collected for the food reinforcement given daily and for the baskets, an initiative led by the Morgado and Alamos golf courses.
You may help by donating food items like milk, sausages, biscuits, bread, and more. At the same time, used clothing in good condition is being collected for the benefit of Cáritas Paroquial da Nossa Senhora do Amparo.
This institution provides support to several families in the area and is faced with a shortage of clothing, especially for men.
Donations are collected at the reception of golf courses, delivered weekly to beneficiary institutions, and distributed by these to needy families in the region.
On December 9th, the Portimão Firemen's Charity Tournament, already in its fourth year, will be conducted as part of this programme. Typically, 100 people, both members and local players from the Algarve, take part in this tournament.
All funds raised from registrations and the prize auction will revert to the Firefighters. As in previous tournaments, the amount achieved will be used to enhance the fire brigade's areas of intervention.
Book your golf holidays in Portimão with Tee Times Golf Agency, play on these two stunning golf courses and be part of this initiative!
You can also read other posts about Golf in Portugal:
Tomás Bessa wins the Order of Merit of the PT Tour
8th Madeira Golf Trophy registers record number of entries
Ben Schmidt wins on the PT Tour