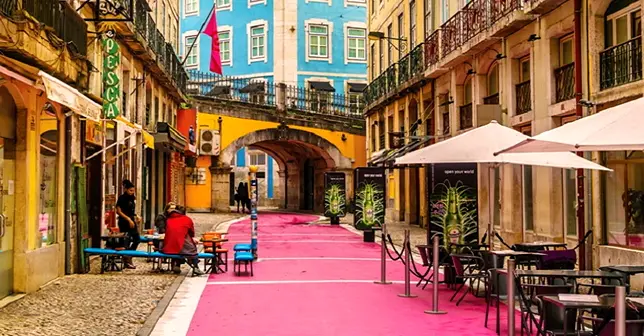 The American magazine Time Out polled 20,000 residents of various cities and brought together experts to rank the best places for fun, food, culture, and community life. Second place went to Lisbon's Cais do Sodré. It was the only neighborhood from Portugal present on the list.
According to Time Out, "this is the district where Lisbon's most promising young chefs are building new restaurants; where tiny businesses are springing to life; where much-loved bars and clubs are slowly rising from the ashes of recent years".
Cais do Sodré, an absolute must-see for anyone interested in experiencing the energy of Lisbon's nightlife, is a popular destination for both locals and visitors due to its distinctive pink street. There is a wide selection of places to go out and have fun, from bars and restaurants to comedy shows.
"Cais do Sodré is more popular than ever", praised the American magazine.
The magazine also recommended a "perfect day" at Cais do Sodré. Starting in the morning with breakfast at Dear Breakfast, then passing by the minimalist clothing store +351, on the way to have lunch at Time Out Market. After that, you can cross the street for a drink at Quiosque de São Paulo, before having dinner at Tricky's. After your meal, head to "Rua Cor-de-Rosa" and let Lisbon's nightlife take you wherever you go.
During your next golf holidays in Lisbon, consider a visit to Cais do Sodré.
You can also read other posts about Portugal Golf Holidays:
The Algarve wins big at the World Travel Awards
Sunny Easter!
Europe's Best Tour Operator