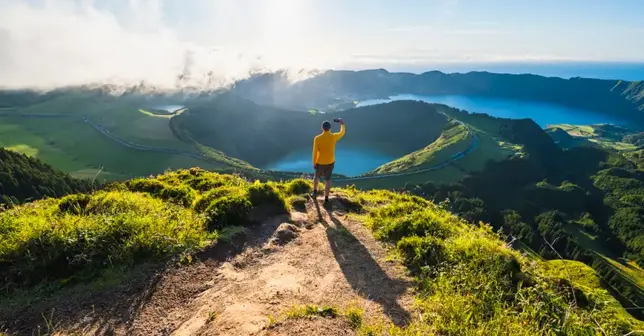 UNWTO forecasts
for tourism
in 2022
The World Tourism Organization (UNWTO) expects that 2022 will recover 65% of the volume of pre-pandemic tourists, according to the organization's initial scenarios.
UNWTO projections are based on data through September, during which time international tourism showed good signs of recovery, with arrivals at 63% of the volume recorded in the same period before the pandemic (2019).
After calculating 700 million international tourists in the world from January and September, 133% higher than in 2021, predictions for the remainder of the year are "cautiously optimistic," suggesting a modest improvement in the final outcome is possible.
The organization found that 340 million overseas travels occurred between July and September, accounting for nearly half of the total for the nine months.
UNWTO predicts that Russia's offensive in Ukraine, together with other factors such as stubbornly high inflation and rising energy prices, might slow the rate of recovery in the fourth quarter and in 2023.
Despite mounting difficulties that suggest a slower pace of recovery, it is possible that tourism revenues will total between €1.17 billion and €1.26 billion by the end of 2022, an increase of 60% to 70% over the previous year, and a recovery of 70% to 80% of the value registered in 2019 (€1.75 billion).
Portugal and Spain are showing signs of a strong recovery and both are starting to reach the numbers obtained in 2019.
Book your next golf holidays with Tee Times Golf Agency, enjoy the best of the Iberian Peninsula, and play in magnificent golf courses spread in amazing regions like the Algarve, the Costa del Sol, and so many more.
You can also read other posts about Portugal Golf Holidays:
2,9 million tourists visited Portugal in September
Lisbon neighborhood was elected the second "coolest" in the world
The Algarve wins big at the World Travel Awards