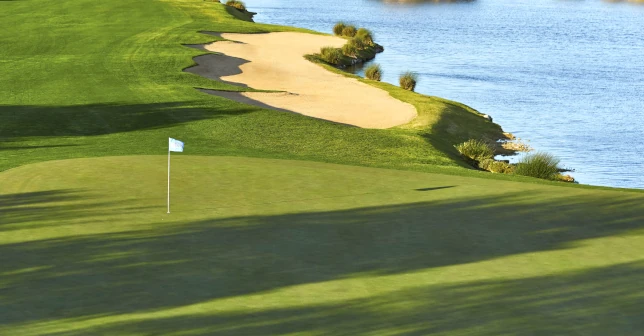 Infinitum Lakes
hosts the
2023 Copa S. M. El Rey
The famous Copa S. M. El Rey is currently taking place at one of the stunning Infinitum golf courses, in Catalonia. The popular amateur event started on February 28th and it will end on March 5th.
The 2023 edition of Spain's International Amateur Men's Championship, which has previously been held at stunning golf courses like El Saler, Real Sevilla, and Real Sotogrande, is being held at Infinitum Lakes.
This year's Copa S.M. El Rey is being held in the Infinitum resort because of its stellar reputation as a premier event location, which was cemented in April 2022, when the resort's Lakes course hosted the DP World Tour's ISPS Handa Championship, which ended up being won by the popular Spanish golfer Pablo Larrazábal.
Since 2017, Infinitum has also played host to the DP World Tour Qualifying School Final Stage, with last year's event being dramatically won by Swedish golfer Simon Forsström over the course of six days.
The Costa Dorada venue has recently announced the hiring of a new director of golf, Joaquin Mora Bertrán, who will be responsible for overseeing all golf operations at Infinitum, including the resort's three golf courses, two clubhouses, and golf academy.
Mora commented following his hiring, "I am happy to be chosen the new head of golf at Infinitum, a prestigious resort in a lovely region of Spain".
"My goal is to provide golfers with a world-class experience at a venue with one of Europe's best amenities. We are hosting the Copa S.M. El Rey, and we couldn't be more excited!", Mora concluded.
Book your golf holidays in Costa Dorada with Tee Times Golf Agency and enjoy one of the best regions to play golf in Europe.
You can also read other posts about Golf in Spain:
Alcanada wins Diamond Award at Tagmarshal Awards
The 2023 calendar for the Santander Golf Tour has been announced
The practice area at Chaparral Golf Club now has a new tee line