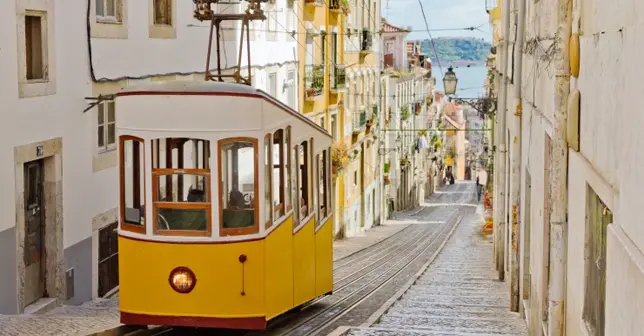 With a total of 2.9 million visitors, the sector earned a record-breaking 608.2 million euros September. Revenue was up 21.3% from 2019 and up 70.3% from 2021, according to the National Institute of Statistics (INE).
INE also states that the average income per occupied room reached 115.6 euros, also surpassing September 2019.
In September, there were 7.7 million overnight stays, an increase of 37.4% compared to 2021 and 0.7% compared to 2019, says INE.
The domestic market secured 2.44 million overnight stays, while overnight stays from foreigners reached a total of 5.23 million. There were increases in the number of overnight stays in all regions, most notably in Lisbon (+201.9%) and in the North (+117%).
Among the month's 2.9 million visitors, 1.12 million were domestic travellers (a 4% rise from September 2021) and 1.78 million were international visitors (an 82.6% increase from September 2021).
The United Kingdom remained the largest outbound market (1.10 million), followed by the German market (628 thousand) and Spain (485 thousand tourists).
Book your next golf holidays in Portugal with Tee Times Golf Agency, play on the finest Portuguese golf courses, and explore the best Portugal has to offer.
You can also read other posts about Portugal Golf Holidays:
Lisbon neighborhood was elected the second "coolest" in the world
The Algarve wins big at the World Travel Awards
Sunny Easter!