Search Golf Courses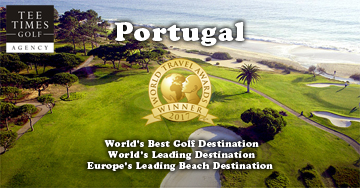 Palheiro Casa Velha and Palheiro Golf course in Madeira, celebrates 20 years of hospitality
The Casa Velha do Palheiro Madeira celebrates this year 20 years of hospitality operation with a series of special offers and events under this theme.

It is a five-star hotel, Member of Relais Chateaux located in subtropical & Palheiro gardens and part of the Homestead Palheiro Estate, a comprehensive tourist society that includes an award-winning 18-hole golf course and a resort with luxury apartments and villas.

The celebrations start in April with a competition within the Palheiro Estate, intended for local professional photographers, who will compete with each other to achieve the best images of different areas of this estate with 213 years.

Recurring loyal guests who have visited 10-20 times will benefit from discounts of 30 to 70%.

On July 16 the Casa Velha do Palheiro 2017 will hold a golf tournament for international and local players, at Palheiro Golf course, which was highlighted recently in Golf World's TOP 100 European Resorts.

Other attractions include 20% discount on all the celebrations in the dining room of the Casa Velha do Palheiro.

"We have an extraordinary story in the Palheiro Estate, dating back to 1804 and we hope that, in this special year, we can share with you our wonderful hospitality and, together, create new memories ..." suggests the Director of Casa Velha do Palheiro, Celeste Monteiro Ringertz. "With your landscape and stunning views of the sea and the mountains, Madeira Island is a beautiful place to visit at any time of the year."

Tee Times Golf Agency In addition to their "Taylor Made Package" , proposes stays of 3 night 2 rounds of golf and 7 nights 5 rounds of golf on the Palheiro golf course and Santo da Serra golf course, through http://www.madeirapackage.net/hotel/casa-velha-palheiro/

Reference: www.golftattoo.com


The golf courses of Portugal ´s island Madeira , have different characteristics offering three very different experiences that will certainly please all, from pro's to beginners.

For golf holidays, Madeira is a very popular destination with excellent weather conditions, temperature mild and stable all year. Its unspoilt natural environment offers fresh air, unforgettable walks and breathtaking scenery.

Considered a real golf paradise, Madeira Island is fast becoming the definitive choice for both amateur and professional for golf holidays in Portugal .

Where is Madeira ? Just a few hours flight away from Europe, Madeira Island is located in the Atlantic Ocean off the coast of Portugal and Africa; an island of mountains surrounded by deep blue sea. For many years it has been a favourite destination with tourists and is now very popular with Golfers, there are great Madeira package holidays.

In the Madeira archipelago there are three fine golf courses such as Santo da Serra Golf Club, Palheiro Golf Club and Porto Santo. The oldest golf course in Madeira is Santo da Serra, nine holes built in 1937 and in 1991, by Mr. Robert Trent Jones Senior, renovated to become a twenty seven hole golf course and it is at the moment the host to the Madeira Open every year.