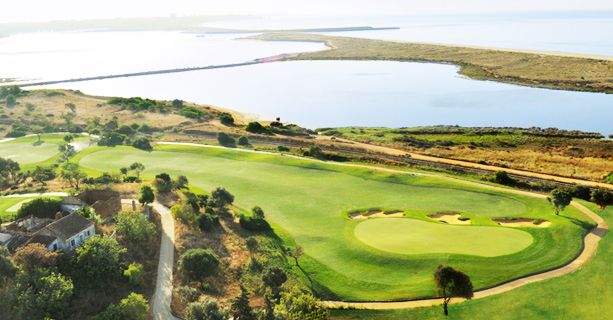 The Best Golf Courses in Algarve with fantastic summer offers.
Reservations with the guarantee Tee Times Golf Agency,
your best golf Partner Since 1993
Palmares
"I have played Palmares many times and it never fails to be a fabulous day of golf. The course, the staff, and the new clubhouse are excellent." – David S.
Vilamoura Old Course
"The Vilamoura Old Course is beautifull and very good maintained, tees and greens are in excellent condition. This Course is one of our favorit on the Algarve. We enjoyed it very well today!" – Dominik Z.
Quinta
do Lago
North
"Very good course. Well maintained. Challenging greens. Can serve as a good example for other courses !!" – Roland S.
Salgados Golf Course
"Lovely course in great condition (June) would play again for sure. Challenging but rewarding 18" – Max T.
San Lorenzo Golf Course
"Very nice, challenging course. Pretty well maintained. Very helpful and polite staff. But almost empty !! Why ??" – R. Streule
Vale
do Lobo
Royal Golf Course
"A challenging course in very good conditions -The 15 th and 16 th holes are probably some of the most picturesque golf holes in the Algarve." – Adrian J.
Amendoeira Faldo
"This is a golf course. Absolutely, without question, one of the most well laid out, challenging and beautiful courses in Europe. Every time we pulled up to the next tee box was a wow moment looking down the next fairway. There is no signature hole, they are all pretty much amazing. This course might beat you up a little first time playing it with so many unexpected and unforeseen trouble spots to challenge every club in your bag but you will still walk away with a smile. First time I ever played it today and I got my butt kicked, but I will never miss an opportunity to play this course again, ever." – Jim G.
Amendoeira O'Connor
"Excellent course and some really challenging holes. Superb clubhouse with American style customer service.Probably one of the best overall course /clubhouse facilities on The Algarve" – Andy R.
Morgado Golf Course
"Course in very good condition. Staff very good and Covid aware. Will definitely come back. Thank you." – John T.
Gramacho Golf Course
"Very nice course. First four and last five holes play along the resort houses, the rest in the open. Nice undulated fairways, smooth greens. Price is a great deal. We had a lively time, especially because we could take a dip in the on site pool afterwards." – Marc L.
You can also read other posts about Golf in Portugal:
Sweet Deals
Golf: Solverde Casino Seniors tournament of the Algarve
Unforgettable Madeira