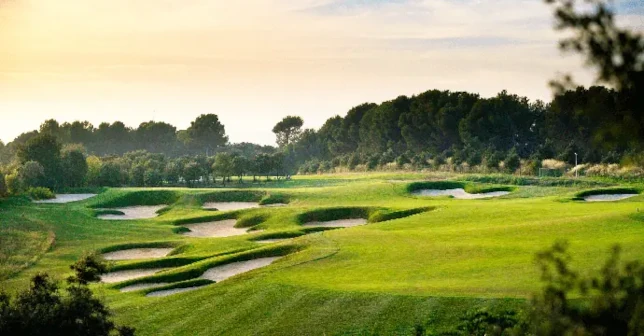 El Prat
will be the
first stage
of the
Spain Golf Tour
With its revival in 2016, the Spain Golf Tour has become an annual event, and recently the PGA of Spain held the 8th annual presentation at the Consejo Superior de Deportes.
A video recapping the highlights of the 2022 season was shown at the presentation, and Pablo Larrazábal gave a message saying that the first tournament on the circuit will be held at the Real Club de Golf El Prat at the start of April.
One of Seve Ballesteros' goals was to create this circuit so that Spanish pros may participate and train for the major European tournaments. Ander Martínez, president of the Spanish PGA, said that the PGA "tries to choose courses developed by Ballesteros" to honour his legacy.
"Once again we come to offer a circuit that continues to develop and that will add eleven tournaments in 4 regions (Catalonia, the Basque Country, Madrid, and Castilla-y-León), the biggest number of events since the competition returned in 2016. And with the help of Turismo Centro de Portugal, they'll be able to host 3 international competitions in Portugal", he adds.
This year, three tournaments will be held in Portugal, two of them at Bom Sucesso golf course, located in Óbidos, north of the capital.
The PGA Spain Golf Tour 2023 schedule will feature 11 events, the most in 8 years, starting with Pablo Larrazábal's second PGAe Open de Barcelona on RCG El Prat, which overlaps with the season's first Major, The Masters.
The circuit will continue with the XVII PGAe Doubles Championship, which will be held at Izki Golf, a public course designed by Seve Ballesteros that features a layout of wide fairways surrounded by oaks and holly trees.
At the end of April, the circuit will head to Lisbon for the II Open Bom Sucesso PGAe, and Viseu, for the I Open Montebelo PGAe, one of the new events, which will be contested from May 5 to 7.
The 50th Anniversary of the Lomas-Bosque Golf Club in Madrid will serve as an unbeatable setting to celebrate the Madrid Professional Championship. And almost at the end of June, another course by Ballesteros, Meaztegi Golf, will be the setting for the II Bizkaia PGAe Open.
After the summer break, the IV Portugal-Spain Iberian Cup, in Bom Sucesso; the II Castilla y León Championship, in Entrepinos; the RFEG Professional Spanish Championship and the Circuit Grand Final will arrive, in which the top 40 of the National Ranking will participate.
Book your golf holidays in Portugal and Spain with Tee Times Golf Agency and enjoy some of the best golf courses in Europe.
You can also read other posts about Golf in Spain:
Raimat Golf Club aims to build a pitch-and-putt course
Solheim Cup staff will wear Andalusia-themed uniforms
Infinitum is hosting the 2023 Copa S. M. El Rey