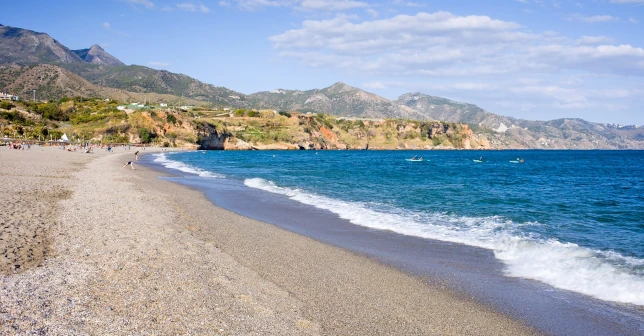 A busy Easter
is expected
in Spain
According to SiteMinder's World Hotel Index, 60% of Spanish hotels' April guests will be foreign. The platform predicts a high occupancy in the first long holiday period of the year: the Easter.
Tourists are spending more and returning to travel. Easter Week reservations help to predict one of the strongest summers in recent years with higher revenues, reservations, and occupancy due to international tourist rebound.
SiteMinder puts hotel bookings 20.9% above pre-pandemic levels, confirming the year's auspicious start. To be more precise, Easter weekend bookings account for 14.2% of all bookings in Spain's hotels.
According to current statistics, the top five nationalities choosing Spain as their holiday destination this year are the British, the French, the Germans, the Italians and the Dutch.
Despite inflation and rising prices, people still want to travel. Spanish hotels are currently 12% more costly than they were in 2019, and the average price per room has risen by 25% in the previous year. The percentage of cancellations has dropped by 11%, as well.
The reopening of China has accelerated the recovery of reserves in recent weeks, helping Spain and other countries across the world.
Reservation levels throughout the world (across 40 nations) have, on average, stayed just slightly above their levels before the pandemic.
Spain has regained its pre-pandemic status as a top tourist destination, surpassing other European nations like Portugal, Italy, France and Germany.
The Costa del Sol remains the top golf holiday choice for golfers visiting Spain. This is mainly due to incredible golf courses like Valderrama and Finca Cortesin, and the status this region has gained over the years.
The World Hotel Index numbers portray a positive picture for the summer as well, mostly because of rising optimism and the early planning with which tourists book their holidays in Spain.
Book your golf holidays in Spain with Tee Times Golf Agency, enjoy one of the best golf holiday destinations in the world and play on world-class golf courses.
You can also read other posts about Spain Golf Holidays:
Spain's tourism industry shines at Service Excellence Awards
Spain welcomed 4.1 million tourists in January
Spain golf resorts and golf courses compete in service awards