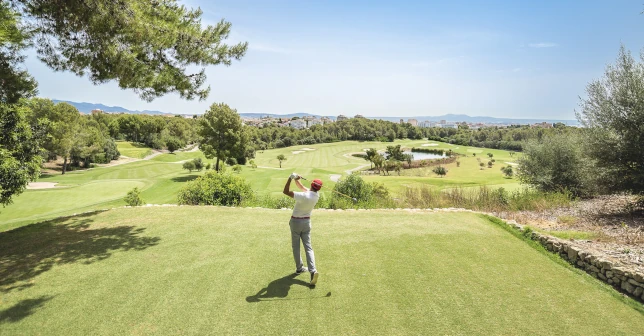 Son Muntaner
was one of
Spain's winners
Several of Europe's top golf clubs, teams, and pros were present at the event in the UK, where 59club presented its awards for outstanding service to its members and visitors. Many of those awards came to Spain.
The 59club Service Excellence Awards recognize the best customer service providers for having achieved the highest standards of excellence during 2022.
The winners are selected based on the results of mystery shopper audits that compare the quality of service offered to visitors, club members, and prospective members to objective benchmarking standards set by 59club.
About 40 individual and team awards were handed in 18 categories at the event, honouring service excellence across all departments from sales and service to operations and retail to the spa and golf course to the front desk and food and beverage service.
Many Spanish golf industry representatives walked up to the stage to accept awards, after beating competitors from neighbouring markets including Portugal, Italy, and Greece.
The Golf Operations team at Finca Cortesin, led by Rocio Sánchez, was named "Team of the Year" by 59club Europe South, while Sánchez herself was named "Golf Manager of the Year".
Food and beverage director at Camiral Golf & Wellness, Marta Castells, and head greenkeeper at Son Muntaner, Paco Gavira, were respectively voted "Food and Beverage Manager of the Year" and "Greenkeeper of the Year" for southern Europe.
"Celebrating accomplishments is important to our values and a priority at 59club. Our venues around Southern Europe not only continue to give exceptional experiences but continually seek to further expand their trips by striving for that additional 1% day after day", adds Lee Mathew Waggott, Managing Director of 59club Europe South.
"In a highly competitive environment, being nominated for and winning an award is a great honour, and the ability to share this recognition with individuals and teams across the property is incredibly important". Waggott continues, "We are looking forward to the upcoming season and we welcome more progressive and ambitious teams to our awards next year".
This year, 59club awarded 28 "Golden Flags", with recipients including Camiral Golf & Wellness, Club de Golf Alcanada, Finca Cortesin, and Golf Son Muntaner; 17 "Silver Flags", with Infinitum being Spain's representative; and 15 "Bronze Flags", with recipients including Golf Son Quint, Golf Son Vida, and Pula Golf Resort.
Book your golf holidays in Spain with Tee Times Golf Agency and enjoy some of the finest golf courses in Europe.
You can also read other posts about Spain Golf Holidays:
Spain welcomed 4.1 million tourists in January
Spain golf resorts and golf courses compete in service awards
Veni, Vidi & Recommend