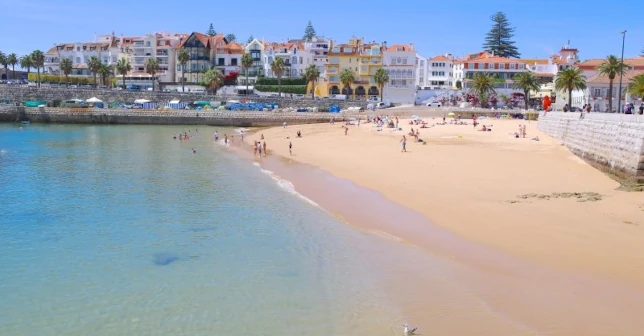 Cascais registered
good numbers
in 2022
There were 491,241 visitors to Cascais last year, who accounted for 1,181,877 overnight stays. The average room price in 2022 was €133.80, an increase of 18.3% from the previous year at this time. The growth rate was 21% higher than in the same time frame in 2019.
The United Kingdom was the most popular international market for the city in 2022, accounting for 125,028 hotel nights. Spain thus loses the first place, traditionally occupied, among the main source markets for foreign guests.
In the golf sector, British tourists represented the largest share of foreign golfers, with the Germans in second place.
The "increasing qualification of golf visitors compared to prior years" is highlighted by Turismo de Cascais. In 2022, there were a total of 215,805 rounds of golf played, a 21% increase from 2019.
Turismo de Cascais believes that the loosening of restrictions on free movement has helped tourism grow in a good way.
"We're delighted about Cascais' 2022 visitor increase and confident for 2023. But we can't ignore the fact that we're still in an uncertain time because of the war and the sharp rise in inflation and interest rates", warns Bernardo Corrêa de Barros, president of the Cascais Tourism Association.
Since "the line of recovery registered with the normalisation of the pandemic" shows improvement, this year looks promising for Turismo de Cascais.
For Bernardo Corrêa de Barros, the rise in the number of tourists and occupation indicate that the town is capable of giving "a distinctive, safe and unforgettable experience".
As a result of the area's abundance of high-quality golf courses—some of which are among the best in Portugal—golf tourism is another important industry in the city.
Book your golf holidays in Cascais with Tee Times Golf Agency and play on some of the finest golf courses in the country.
You can also read other posts about Portugal Golf Holidays:
Porto Airport among the world's best airports
Algarve had the best February since 2007
Algarve beach among the top 10 best beaches in the world