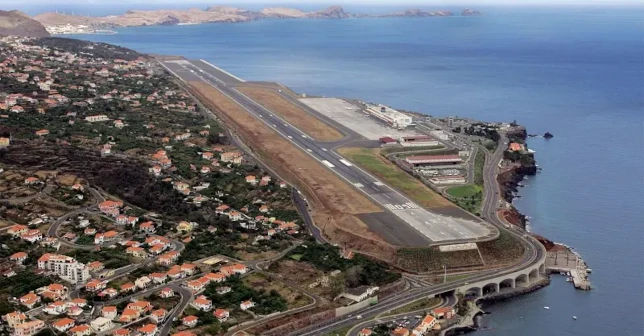 New flights
between Portugal
and North America
will soon
be available
New direct flights will start between Lisbon and Boston, Massachusetts, and between Funchal (in Madeira) and Toronto, in Canada.
Delta Air Lines, a North American carrier, will provide daily service between Humberto Delgado Airport, in Lisbon, and Boston.
The route starts on May 9th and will last until October 27th. The flights will be operated on Boeing 767-300 aircraft, in conjunction with transatlantic joint venture partners Air France, KLM and Virgin Atlantic.
Delta Air Lines has stated that it is studying the complement of its service between Lisbon and New York.
During the summer, the airline plans to operate up to 14 weekly flights with a total capacity of up to 430 seats per day between Portugal and the United States.
Starting on June 2nd, a direct service will be offered once weekly between Madeira and Toronto, operated by Azores Airlines, a SATA Group affiliate.
According to the Secretary of Tourism and Culture of Madeira, departures from Toronto will take place on Fridays at 20:45 (local time), arriving in Madeira at 11:20 on Saturdays.
On Saturdays at 12:25, the flights will leave Funchal and arrive in Toronto at 19:30 (local time).
From May to October, it will be easier to play golf in Portugal for those who live in the United States and in Canada. Portugal has glamorous hotels and stunning golf courses waiting for you and ready to provide you unforgetable golf holiday experiences.
Book your golf holidays in Portugal with Tee Times Golf Agency and play on some of the best golf courses in Europe.
You can also read other posts about Portugal Golf Holidays:
Porto Airport among the world's best airports
Algarve had the best February since 2007
Cascais received 490.000 tourists in 2022