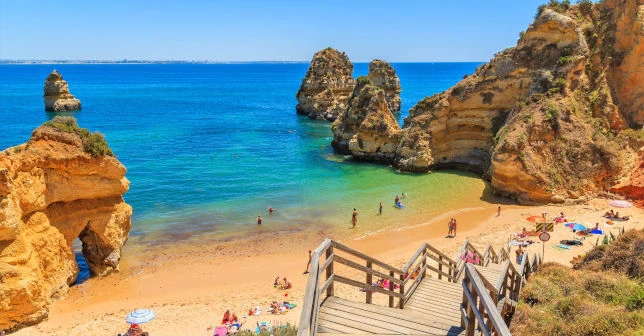 The Algarve
tourism sector
has good
forecasts for
this Easter
Hotels in the Algarve have reported great demand for the Easter break, and this trend is expected to continue into the summer.
João Fernandes, head of the Algarve Tourism Board (RTA), predicted that the region will have accommodation occupancy rates of at least 90% around Easter, and he added that April as a whole should see occupancy rates of 65% to 70%.
Hélder Martins, president of the Association of Hotels and Tourist Enterprises of the Algarve (AHETA), sees an occupancy per room of around 70% during Easter, an increase of 3% in hotel occupancy compared to the same time in 2022.
João Fernandes expects 2023 to be a year of records in the sector due to the region's marketing, which has resulted in successful records of passengers disembarking at Faro airport.
The president of AHETA noted that Easter "lives a lot from the Spanish market", but the UK market is preponderant in the Algarve, along with the French and Dutch, as well as new markets like North America, which is growing despite the lack of direct flights.
AHETA's president Hélder Martins said these visitors have arrived even in the low season after entering through Lisbon and Seville, but it's vital to solidify this market to increase it.
According to João Fernandes, 30% of Algarve bookings are pre-paid, and there is a greater balance between direct visitor bookings and travel agency bookings.
"Everything points to another record year, but what tourism never tyres of saying is that we are optimistic, but careful because obviously there is great instability at an international level and some expectations may be frustrated due to external factors", concluded João Fernandes.
Book your golf holidays in the Algarve with Tee Times Golf Agency and play on some of the best golf courses in Portugal.
Book your golf holidays in Portugal with Tee Times Golf Agency and play on some of the best golf courses in Europe.
You can also read other posts about Portugal Golf Holidays:
New flights linking Portugal to North America
Porto Airport among the world's best airports
Algarve had the best February since 2007