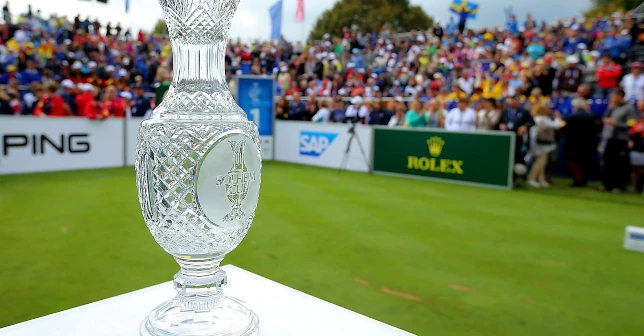 Solheim Cup
has many
positive effects
in Spain's
economy
Arturo Bernal, the Minister of Tourism, Culture, and Sports for the Junta de Andalucia, went to Finca Cortesin, in the Costa del Sol, to see for himself how the Solheim Cup 2023 is being prepared.
82.000 tickets have already been sold for the event, which takes place from September 18th to 24th, and the organisers expect a full house. Bernal said, "We're going to see a show that will stay with us forever, and its effects are already being felt on every level".
Some changes have been made to the course's path so that it can meet the needs of the Solheim Cup. The new hole 1 makes it possible to build a platform that can hold 3,000 people. This will let fans get very close to the golfers.
The counsellor thinks that the Solheim Cup will bring in 200 million euros from the media. "We also think that the direct and secondary effects will add up to about 300 million euros. We're talking about a global impact of about 500 million euros, with an event that will not only make Andalusia and Malaga a place of reference but also create a new icon of golf courses around the world", he said, referring to Finca Cortesin.
Bernal also wanted to point out that the drought was especially hard on the Junta de Andalucia and the golf industry. In this way, he said, "80% of the golf clubs in Andalusia use recycled water to water their greens. And the rest that can't, are watering their plants with non-potable water.
Book your golf holidays in the Costa del Sol with Tee Times Golf Agency and play on some of the best golf courses in the world.
You can also read other posts about Golf in Spain:
The impact of golf in Spain's economy
Sotogrande officially declared as the best golf destination in Spain
Golfer Ana Peláez is the new ambassador of Finca Cortesin