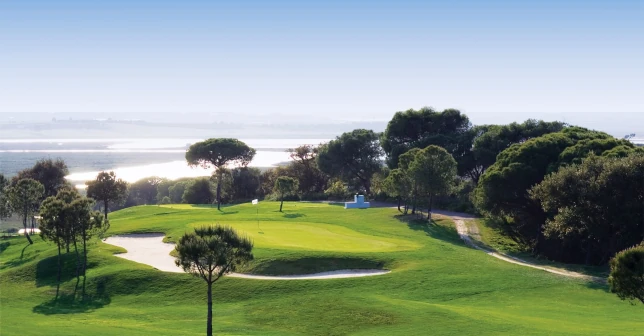 Golf tourism
is growing
in Huelva
The golf sector in Huelva, in Costa de la Luz, reported a 48.88% rise in overnight stays and a 31.29% increase in foreign travellers in February compared to the same month in 2022, confirming its deseasonalizing role.
The Huelva Golf Course Association, a member of the Tourism Business Circle, has favourably judged these data, released by the National Institute of Statistics (INE), which support the increase attached to promoting this sector, which is so essential for Huelva.
"A good scenario was in sight for this segment for this year as a result of the first contacts kept with international operators (European market)", according to a statement. The scenario has been confirmed by the data obtained in the first months of 2023.
Initial expectations have been exceeded, according to January statistics showing a 72.96% increase in hotel accommodations and a 67.42% increase in foreign visitors.
From a financial standpoint, the industry is still having the same problems it did this time last year due to the "disproportionate" increase in production and operating costs that pretty much every activity is experiencing.
Thus, "we find ourselves with the only segment that actively and certainly complements the development of the tourist activity linked to the holiday segment, and is effective in terms of the fight against persistent seasonality that it suffers from", the Association concluded after considering the available data.
Huelva is home to stunning golf courses like El Rompido North and South, often considered among the finest golf courses in the Costa de la Luz region.
Book your golf holidays in Costa de La Luz with Tee Times Golf Agency and play on some of the best golf courses in Spain.
You can also read other posts about Spain Golf Holidays:
Good forecasts for Spain's tourism sector this Easter
Spain's tourism industry shines at Service Excellence Awards
Spain welcomed 4.1 million tourists in January