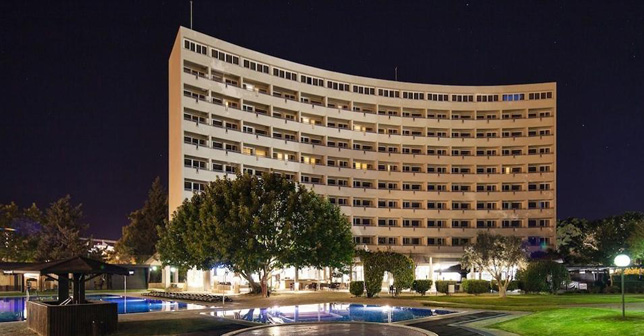 Dom Pedro Vilamoura is the official hotel of the Vilamoura Marina International Boat Show, an initiative promoted by FIL and the Vilamoura Marina, between June 5th and 13th, and will host the event's entourage, while the Dom Pedro Old Golf Course will be the stage for the Vilamoura Boat Show Golf Trophy, a 'side event' of the initiative that takes place on June 5th.
The idea of holding the Vilamoura Boat Show Golf Trophy as a 'side event' of the Vilamoura Marina International Boat Show arose because "boating and golf" go hand in hand in the Algarve.
Since the Boat Show has been a highly renowned event for several years and aims to promote Vilamoura among sophisticated segments with characteristics that fit with Golf, the idea came up to organize this trophy to link two products, in which Vilamoura is number 1 in Portugal and Europe, Nautical and Golf.
For the organization, this event represents an "opportunity to leverage tourism in the Algarve, contributing to the economic and tourist growth" of the region.
Boating and golf end up being complementary, so, this 'side event', the Vilamoura Boat Show Golf Trophy fits in with the event's theme and adds content to the Vilamoura Boat Show.
For the organization, as well as for Dom Pedro Vilamoura, this "event and its side events" constitute the addition of content to help foster the economy of south Portugal, especially in periods that are not yet high season, such as June. They will create notoriety for the destination and the motivation for people to choose the Algarve for Golf breaks or family holidays. Thus, they are very important events for the economy of the Algarve.
Tee Times Golf Agency considers this combination of sports very appropriate, as both sports have great prominence and give great visibility to the Algarve region, as well as the Dom Pedro chain, both in its hospitality version and in the management of the best golf courses in Vilamoura.
An unparalleled golf break in Vilamoura will have to be at one of the charming and welcoming Dom Pedro Hotels, Dom Pedro Golf ****, Dom Pedro Portobelo **** or Dom Pedro Marina **** complemented by at least 1 round at each Dom Pedro Golf Courses, Old Course, Victoria, Pinhal, Millennium & Laguna.
Very special packages available combining accommodation and golf rounds or the unique packages for 3, 4, 5 or more rounds, as well as unmissable Groups, Pro & Juniors offers.
Source: publituris.pt