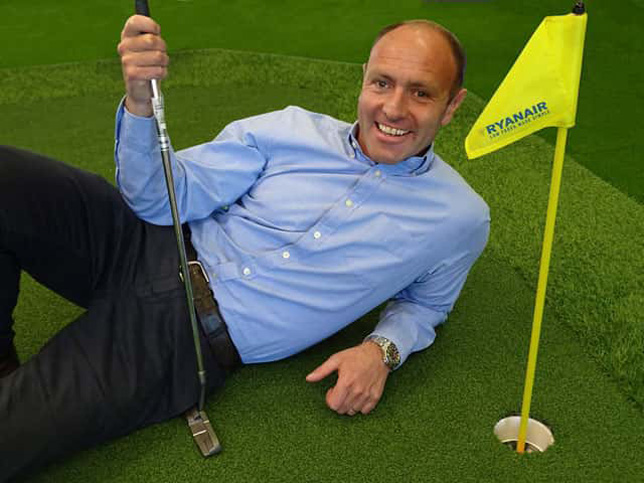 Low cost carrier announces its arrival in Funchal. Flights are expected to start in the summer of 2022 and may revolutionise prices in the Madeiran airline market.
And finally, 18 years after its debut in Portugal, the aircraft carrier of low-cost flights will arrive at the major Portuguese airport it was missing, Funchal, which will be a new operational base for the company from March. In Madeira, Ryanair will start with ten routes, with five new direct destinations and 40 weekly frequencies, highlighting the connections to Lisbon, with two daily flights, and Porto, with one daily flight.
Among the routes guaranteed and already available on the company's website, in addition to domestic connections, are Marseille, Manchester, London Stansted, Milan Bergamo, Brussels Charleroi, Dublin, Nuremberg and Paris Beauvais. The debut prices, which should take place in March 2022, start at 29.99 euros per leg, it is announced in the campaign activated in the meantime: tickets for the routes are already on sale for spring-summer.
The investment announced is US$200 million (¤178 million, essentially linked to the value of the aircraft), with the creation of "over 60 direct jobs in the region and over 400 indirect jobs", said Ryanair in a statement. The operation should guarantee 350,000 new seats, a potential 22 percent increase in passenger transport. According to the company, the Madeiran base will have two aircraft positioned.
The details were revealed at a press conference at Cristiano Ronaldo Airport, attended by Ryanair CEO Eddie Wilson, and also attended by the Minister of Economy, Siza Vieira, Miguel Albuquerque, President of the Regional Government of Madeira, and Thierry Ligonnière, CEO of ANA Aeroportos de Portugal/Vinci.
Until now, Funchal–Lisbon flights were only guaranteed by TAP and Easyjet. The two companies also operate the Funchal–Porto connection, in this case competing also with Transavia.
You can also read other posts about Portugal Golf Holidays:
Start saving on your 2022 Golf Trip
Black Friday Forever
Nau Hotels & Resorts with 20% Discount