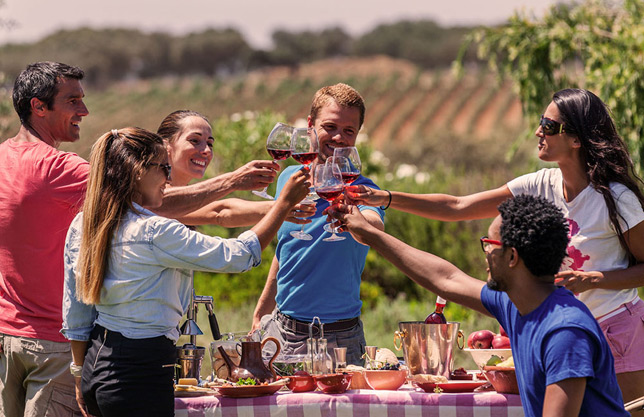 Algarve Wine
Allying tourism with wine harvesting in the Algarve is one of the priorities of the Algarve Wine Commission (CVA, in Portuguese), in line with the Algarve producers, in order to draw thousands of tourists to the region's wineries.
With this premise, the CVA launched, at the beginning of this year, the Map of the Wine Region of the Algarve, distributed free of charge, in collaboration with Turismo do Algarve, at tourist offices and also through other tourism promoters, like Tee Times Golf Agency.
It is a "practical and accessible way for any visitor to find the location of all regional producers, their contact and associated services, from wine tasting to the sales and guided tours."
In this sense, CVA is now preparing a mobile application to be launched by the end of the year, which will allow access, in an updated and geolocalized way, to the wineries on the map.
The app will make available not only the information contained in the Map of the Wine Region, but also associate it with the Algarve's wine commercialization sites, including news and events associated with the Vinhos do Algarve brand.
On the other hand, according to the CVA, the Algarve producers are also betting on wine tourism "on a consistent basis and with their own programs".
With the approach of the grape harvest, there are several possible options, one of the examples being the partnership of Quinta da Tôr with the Loulé Council, which integrates grape harvesting in its Loulé Criativo project, which aims to promote the Algarve identity through participation in activities.
"Nothing better than promoting a territory with the possibility of participating in a harvest day with a local producer and in an area as typical as the interior of Loulé, where the Quinta da Tôr is located," the commission points out.
The program does not only include work in the vineyard, but also the traditional wine conviviality, especially at lunch, with products and wine from the Algarve, allied to the practical part of making the wine in a traditional way, with the footsteps of the clusters already in the cellar.
"These types of proposals are starting to be appear regularly and generalized in the region, with more wine tourism being a product that is gaining more and more fans and that can not pass alongside a region that is already the most visited and needs to enjoy this flow to diversify the supply, "concludes the Algarve Wine Commission.