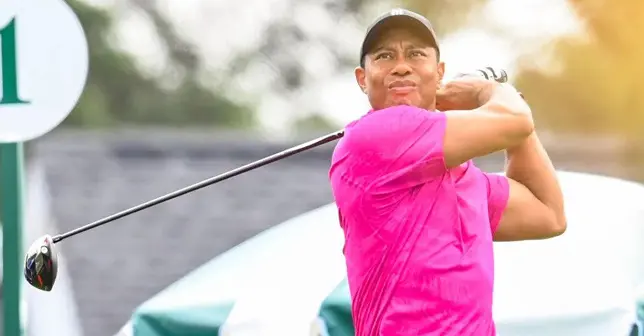 Review
of the 1st round

of the Masters

Tournament

Yesterday, the Masters began, meaning it was a great day for any golf enthusiast. Here's a brief summary of what happened at Augusta National.

Storms hampered players' pre-tournament preparations, forcing the course to close early Tuesday and Wednesday.

Sungjae Im finished round 1 on top. The South Korean golfer started his round with three consecutive birdies and eagled the par-5 13th hole on his route to a 5-under 67 in the first round, giving him a one-shot lead.

The comeback of Tiger Woods was the day's main story. Woods shot a 1-under 71 in his first official round since November 2020, exceeding expectations. Despite a "terrible" warm-up session, he produced three birdies – including a near-ace at No. 6 and a 30-footer on the 16th – and only two bogeys. Woods is currently T10.

Although Augusta National was soaked by rain in the days leading up to the Masters, the softer conditions did not result in lower scoring. On Thursday, the field averaged roughly 74 strokes per round. A tough, unpredictable wind, as well as the occasional mud ball, made it difficult for players to measure their approach shots.

Scheffler, making his first start as world No. 1, recorded four birdies and remained bogey-free until his final hole, which places him in T3 at the moment.

Three birdies and three bogeys were made by the reigning champion. Matsuyama, one of the TOUR's premier iron players, only hit half of his greens on Thursday. The defending champion is in the 19s group.

The world No. 2's streak of four straight top-10 finishes at Augusta National may be over after a 74 in the opening round. Jon Rahm's stretch of par or better rounds at Augusta National came to an end at 15, just one short of Tiger Woods' record.

DeChambeau finished at 3 over par, including a double-bogey at the 14th. Several times during his round, he was observed holding his left hand, which has a fractured hamate bone.

Patrick Cantlay, the defending FedExCup champion, finished with three birdies in his final six holes to shoot 70.

Thomas made six bogeys and two birdies in his debut Masters with "Bones" Mackay — who caddied in all three of Phil Mickelson's Masters victories – on his bag. He hit ten of fourteen fairways but only six greens in regulation.

Cameron Smith, the world No.6 coming off a Players Championship victory, began and ended his day with double bogeys, each side of a remarkable mid-round birdie blitz. He scored four birdies in five holes to get to six under before an errant tee shot on the 18th cost him, and he finished with two more shots to card a four-under 68. He was the player with the most birdies (or better) in this round. Smith is attempting to become only the second golfer, after Tiger Woods in 2001, to win both the Players and the Masters in the same year.

In the end, only 18 players finished under par.