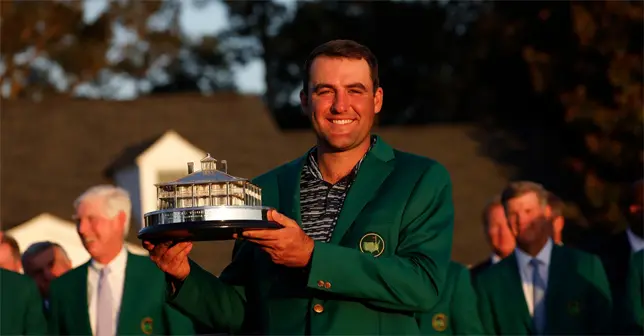 Masters tournament
Scottie Scheffler, the world's number one golfer, won the 86th Masters at Augusta, Georgia, his first major championship. He had led since the second round.
Scheffler, 25, who was not in the lead on the opening day of the competition, made 71 strokes (one under par) and finished with a total of 278 shots (10 under), completing all four rounds with results below the field's par (72).
Scheffler is also the third player to win the Masters after obtaining his TOUR card through the Korn Ferry Tour.
Northern Irishman Rory McIlroy finished in second place with 64 strokes (eight under) and a total of 281 (seven under), three strokes more than the winner, while Irishman Shane Lowry and Australian Cameron Smith tied for third with five more shots than Scheffler.
Tiger Woods, who has won 15 major championships in his career, returned to participation in this tournament 13 months after his terrible car accident, and returned to produce an unsatisfactory round, repeating the 78 strokes (six above) from the day before.
The 46-year-old American, who was attempting to win his sixth Augusta Masters title, finished 47th with a total of 301 shots (13 over), well behind the leaders.