Portuguese golfer

Tomás Bessa

wins the

3rd edition

of the Palmares Open

Tomás Bessa dominated the whole competition and won the 3rd edition of the Palmares Open, in Lagos, Algarve. The second-best Portuguese in the world ranking won his second title of the PT Tour season at the 3rd Palmares Open.

This was his second victory on the PT Tour in the 2022–2023 season. Having won the second Palmares Open back in November, he currently tops the standings of Portugal's only international professional circuit.

The Portuguese golfer shot a combined 204 (66+66+72) to finish 12 strokes under par at Palmares. Tomás Bessa had one less 'shot' than the Englishman George Bloor (67+69+69). Bessa brought in 2,000 euros, whereas Bloor managed to collect 1,300.

In a competition of 74 participants, brothers Ricardo and Hugo Santos not only placed in the top 10 but also finished in a tie for 8th place (-4). Tomás Bessa jumped out to an early lead with an opening round score of 66 (-6). He doubled down in round 2, finishing with a score of 132 (-12) and two "shots" in hand over Olly Huggins (69+65) heading into the final day.

In the final round, which was played in bad weather, he shot 72 and ended up with a total of 204 (-12). Third place was shared by Olly Huggins and Jonathan Thomson (68+69+69) with scores of 206 (-10).

"This last round proved to be exceptionally challenging. I got off to a bad start, shooting 4 over par through the first five holes, but I'm pleased with how I battled back", Tomás Bessa said.

"The wind was so fierce that the ball seemed to travel around the greens on its own, but I kept patient and eventually made several excellent shots. Fortunately, on hole 18, I made a birdie after executing a significant chip", he added.

The third Palmares Open kicked off the third "Swing" of the PT Tour. Following that, from the 20th through the 22nd of January, the 4th Palmares Open will be held, likewise with a prize pool of 10,000 euros.

The magnificent Palmares golf course is part of the Palmares Resort, a stunning 5-star resort located right next to the beach.

Book your golf holidays in the Algarve with Tee Times Golf Agency and play in some of the best golf courses in Europe.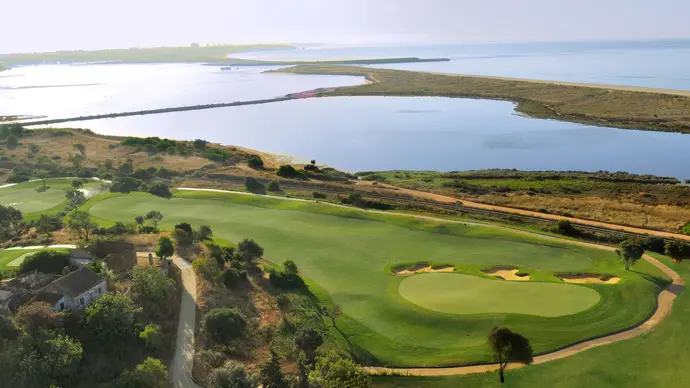 (

read more

close

)