Search Golf Courses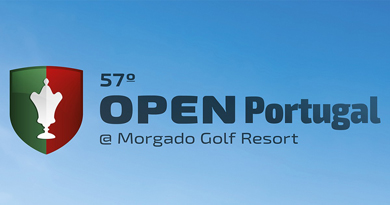 55ª Open the Portugal at morgado golf resort by nau group

Matt Wallace champion dazzled by the country Filipe Lima best Portuguese

The 27-year-old englishman won his first title on the european tour and consequently is european tour card . Filipe Lima finish 22th, Pedro Figueredo recorded a personal best finishing 42nd and Ricardo Santos finished 68th . Minister of Economy, Manuel Caldeira Cabral praised the return of the Portugal Open at Morgado Golf Course and want to see it grow. Matt Wallace celebrates today (sunday) is first european tour title at 55th Open of Portugal @ Morgado Golf Resort, a tournament of half a million euros in prize money, which was played in portimão, after an absence of seven years.

Wallace, of 27 years, had already won eight titles as golf pro, but in smaller divisions, including six last year, when playing in the Alps Tour, one of the third divisions, European golf tours.

That success led him to rise to the challenge tour, the second division, where he was since the beginning of this season, but the success of today in Morgado Golf Course promoted him automatically to the first division, of the European Tour, where today appears on 111th rank in the race to dubai, after pocketing a prize of 83,330 euros.

Matt Wallace led from the first day and totaled 271 shots, 21 under par, adding rounds of 63 , 66, 73 and 69, beating by 3 shots the american julian suri, which, scored rounds of 67, 68, 74 and 65.

The 63 shots of wallace on the first day, 10 under par, set a new record, surpassing the 64 shots ( -9) of António sobrinho in the Algarve Open of Portugal in 2006, by pga.

During the four days, wallace was only threatened when suri arrived in front with 19 under par, but the english responded to the challenge with birdies on holes 13 and 16, to raise the bar to -21, while suri suffered 1 bogey on 17 to drop to -18.

«Portugal is a country with amazing, beauty, with great food, the weather is good in general and heard here in may, is usually very good time. Portugal will have a special place in my heart from this moment», words of the champion that must have sounded like a paradise for manuel caldeira cabral, the economy minister, who handed him the cup, along with miguel franco de sousa, the president of fpg.

Manuel Caldeira Cabral, in is speech on behalf of the government, praised "the return of the Open of Portugal », stressed" the importance for our tourism and the economy of the country "and expressed the wish that the tournement remains.

This was also the vote of filipe lima, once again the best portuguese in this tournament that retain so fond memories , since is third place in 2005.

«The Open of Portugal must take place every year. it's huge, it's the oldest tournament we have. have to go up a little more on "prize money" to attract better players. but i love to come here and i hope that this tournement in Morgado Golf Resort will remain for many years», said the portuguese olympic athlete.

Filipe Lima was 22nd, with 283 shots 9 under par, staying tied with the spaniard alvaro quirós, the Portugal Masters champion of 2008;

5,425 euros award enabled him to rise from 240° to 224 on the race to dubai. ricardo melo, gouveia, despite the 36-hole eliminated continues to be the best portuguese, keeping is 95th place in this ranking of european first division. the Open of Portugal @ Morgado Golf Resort was organized by grupo nau hotels resorts, the fpg & and pga of Portugal . account to the world rankings, the race to dubai on the european tour and the race for the challenge oman tour, having distributed half a million euros in prizes.

See you all next year at Morgado Golf Resort, Algarve Portugal .
Algarve and its golf courses are considered repeatedly by magazines devoted to the sport and by international associations of specialist tour operators the best golfing destination in the world. Golfing in Portugal it´s one of the best options for your golfing breaks abroad. Vilamoura and Oceanico, Quinta do Lago, Carvoeiro Pestana and Vale do Lobo are some of the most popular golfing destinations.

Algarve golf courses are located in protected areas with spectacular views, carved in the nature as if they were always there, golf in Algarve is recognised for quality of their facilities internationally, designed by many prestigious legendary champions such as Sir Henry Cotton, Rocky Roquemore, Arnold Palmer and Ronald Fream. Driving Range, Golf Academy and Restaurants are just some of the facilities provided by many of the thirty four golf courses in Algarve region, four of those golf courses with twenty seven holes. Algarve offers luxury golf holidays or cheap golf holidays with many of Portugal best resorts.

For Holidays in the south of Portugal Algarve there are more than two hundred hotels with easy access from the Faro International Airport, which is in the middle of the region, that offers so many direct air links to plenty destinations in the world. Golf players can enjoy their Algarve Holidays almost 365 days of sun, they can play almost throughout all year with an ideal climate in this paradise for golfers region.

Algarve golf history started in 1966 when Penina Championship course open, designed by Sir Henry Cotton. Many golf courses followed to increase the offer. 1969 was the year the portuguese Old Course born, created by Frank Pennick. In 1988 San Lorenzo, by Joe Lee, opens to begin a second wave of course building. Oceanico Victoria opens in 2004 designed by none other than Arnold Palmer. Onyria Palmares built in 1970's designed by Frank Pennink got revised by Robert Trent in 2011 becoming a brand new course. In 2012, Espiche near Lagos was the last golf course built in Algarve . The new Quinta do Lago North by Beau Welling & Paul McGinley opens. 50th years of Algarve golf history completed in 2016.

European Tour CEO, Keith Pelley said: 'The Algarve continues to be a terrific backdrop for tournament golf, having hosted 35 tournaments on The European Tour and Senior Tour, as well as the Senior Tour Qualifying School since 2001.'

'We are proud to have been able to showcase this wonderful region to a worldwide audience and I'm sure it will be another golden year for golf on the Algarve with the 50th anniversary celebrations planned, including the 10th edition of the Portugal Masters at Oceânico Victoria Golf Course in Vilamoura.'

If you are considering some golf holidays in Portugal , the Algarve region can be divided for three main golf areas such as West, Central and East. In the West Algarve , you will encounter three towns with golf courses to offer, Portimão , Silves and Lagos. The Central area that goes from Albufeira to Faro, which includes the so much called Golden Triangule, Vilamoura, Quinta do Lago and Vale do Lobo, offer the majority and most known golf courses of Algarve . Tavira town will offer most of the East area golf courses, as the well known Monte Rei, 10th in the European top 100 golf courses. Booking golf in Portugal ? Tee times can provide golf holiday packages for your best Algarve golf vacation, one of the best destinations for golfing in Europe.