Search Golf Packages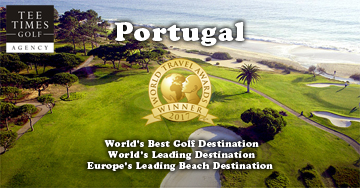 Azores Ladies Open
21st till 23rd April 2017
Terceira Golf Club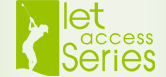 The 7th Edition of the Azores Ladies Open, which was yesterday presented at BTL (BTL), has two great news: a new date and the increase in prize money, returning again to Terceira Island Golf Club, where the tournament took place also in 2013 and 2015.

After being born in 2011, on the island of São Miguel, in Batalha Golf Course, with 25000 euros in prize money, the Azores Ladies Open distributes in 2017 35000 euros in prize money, an increase of 5000 € from 2016.

Although the Ladies European Tour Access Series present tournaments with 40.000 and even 50.000 euros, the ability of the Azores Ladies Open to follow the general rise in prize money consolidates their position in the second division of the Ladies European Tour.

Azores tourism and the golf courses can show the whole world that follows these tournaments by the media that it is possible to play golf in the Azores in April, at a time of year when this practice is prohibited in many countries still subject to harsh winters».

British Diana Barnard, Director of the LETAS tournaments, pointed out:

«The Ladies European Tour Access Series, which will now celebrate his eighth year, is pleased to return to the stunning Terceira Island Golf Club, for the seventh edition of the Azores Ladies Open.

«The Terceira golf course is both overwhelming and a fabulous test of golf.The players and I would like to thank the Club for receiving us again on this spectacular stage.

«My sincere thanks to the Regional Secretariat of energy, environment and tourism of the Azores , SATA/Azores Airlines and all other sponsors for your continued support to LET Access Series and women's golf in Europe.

«This tournament contributes to the development of the careers of young professional golfers and we checked earlier that participants reached later, a huge hit on the Ladies European Tour and even to represent their countries at the Olympic Games in Rio de Janeiro.

Portugal only has three golf tournaments counting for world rankings of professionals and to the Olympic rankings. The Azores Ladies Open is the only women's tournament with this status. The others are masculine: the Open of Portugal @ Morgado Golf Resort, from 11 to 14 may, and the Portugal Masters, from 21 to 24 September. The change of date causes the Azores Ladies Open to be the first major golf event of the year in our country.

In sporting terms, the Azores Ladies Open has brought to Portugal a few players that end up shining later in main circuits of Europe and the United States, and last year there were several Olympic athletes in Rio de Janeiro who had competed in previous editions of the race of the Azores .

The Sixth Edition, in 2016, was also important for the professional national champion, Susana Ribeiro, achieve the highest placement ever in a tournament, for a Portuguese professional 10th place shared with three other women, with a total 221, 5 strokes above Par after rounds of 79, 70 and 72.

«Is my best tournament ever in LETAS, one where I obtained the best rating, with the best result. Of course, it's great to break records and make history», said Susana Ribeiro, whose presence is scheduled again this year in the Azores at Terceira golf course.

Azores regional government

Steam Plan

Federaçao Portuguesa de golfe

Reference: Ladies Open press office


Where is Azores ? This Portuguese Island, are constituted by nine volcanic origin islands and are located in the North Atlantic, great place for package holidays.

The breathtaking scenery is the perfect setting for a unforgettable round of golf, in a environment of pure nature, characteristic of the Azores , setting a combination of peace and nature. It's easy to travel to Azores , within three to five hours flight distance from many Europe big cities such as London, Manchester, Lisbon, Amsterdam, Stockholm, Barcelona, Billund, Copenhagen, Dublin, Frankfurt, Las Palmas, Madrid, Oslo, Zurich and many others. The currency used, you may asked, is the same as the Portuguese, the Euro.

Azores Weather is characterized by their mild climate throughout the year. The average temperature ranges between 14º C (minimum) and 22º C (maximum) all year. Temperatures very good for holidays in Azores .

The Azores golf courses are located in two distinct islands: the island of São Miguel with Batalha and Furnas Golf Courses and Terceira Island with Terceira Island Golf Course. The Batalha golf course, located in the north coast of São Miguel, comprising an area of almost 300 acres of wide fairways and dark vulcanic sand bunkers in the 27 holes available has held several events European PGA Tour, the Seniors Tour and the Azores Ladies Open. Only 15 minutes by car from Ponta Delgada, São Miguel island capital. Furnas Golf Course is situated in one of the most beautiful parts of Sao Miguel, set above the Furnas Valley around a spectacular volcanic lagoon, Furnas Lake with its famous boiling caudrons. The course offers immaculate fairways surrounded by majestic Japanese cedars and the greens will test any experienced golfer. 30 minutes away from Ponta Delgada by car. The Terceira Island Golf Club as its name indicates, is located on Terceira, just 13 Km from the World Heritage city of Angra do Heroismo, this rural course of 18 holes with rolling hills, small lakes and lush vegetation, it is probably at its most beautiful in May and June when the azaleas and hydrangeas are in bloom. Built in 1954 by the americans for recreation of the military personnel stationed at the Lajes Air Base.
World Class Golf Holiday Packages and Deals at the world´s Best Golf Destination.

Enjoy our assortment of great golf holiday package deals.

Tee Times Golf Agency have the best golf packages with the right golf courses in Portugal and Spain where you can play throughout the year, no matter what kind of challenge you're looking for, and, benefiting from some great golf deals.

The golf packages start from the basic 2 or 3 rounds at the same golf course, to be played within a week, or the most sophisticated tailormade at Vilamoura Oceânico, where your discount starts on 15% from 3th round and will increase at each extra round to a maximum of 20% , playing the Old course, Vitoria and the others courses in Vilamoura.

Quinta do Lago, Vale do Lobo, Monte Rei, along with Valderrama, Sotogrande, San Roque are exclusive and luxury golf resorts that offer their guests some golf holiday packages for their enjoyment and convenience.

The Unlimited golf concept, also allows the players to play as much golf as they want, inclusive of 36 holes in the same day and is perfect for the keen golfers on a winter break.

Tee Times Golf Agency have booked golf rounds and golf packages for international players since 1993, so experience, reputation and deep knowledge of the golf industry, allows us to offer in Portugal and Spain some exclusive golf packages to our guests, and offer the best prices on the other most commons.

With almost 365 days of sunshine, Portugal (Algarve, Lisbon, OPorto, Madeira and Azores ) and Spain (Costa del Sol, Costa de la Luz, Costa Blanca, Costa Dorada and Costa Brava) within a few hours flight from Europe main cities offers a great destination for golfers worldwide.

If you need accommodation, our team can handle booking those reservations for you as well.

Take full advantage of our golf packages deals and swing the day away on one of Portugal or Spain premium golf courses designed by prestigious legendary champions such as Sir Henry Cotton, Rocky Roquemore, Arnold Palmer and Ronald Fream.