Have
you played

the new

Isla Canela Links

golf course?

Just cross the Guadiana bridge and at the intersection turn left and 2km further on, you will find the Isla Canela links golf course.

The Isla Canela Links golf course was recently renovated, and we played yesterday for the first time, on a rainy day, which did not prevent first impressions from being positive. At the entrance, there is a nice parking lot. The club house is very functional. Next to it are two putting greens, where it is possible to pitch on one of them, the other being reserved only for putting. The driving range next to it works with chips for the ball machine, and although small, with a few bays available, it is very pleasant. The balls are hit on soft mats, and the distances and targets are well marked.

For those who knew the old layout, there has been a change in the front and back nine. I.e., the most inland area of the course is now the front nine, which starts with a par 5 dog leg on the right and has as its biggest obstacle a hose 100 meters from the green. Curiously, the 18th is also a par 5, and yesterday's headwind made it quite long.

The Isla Canela Links is a technically very interesting golf course, and there are no equal holes, so that the challenges along the course are always different. The back nine, closer to the Guadiana River, is where the wind has a greater influence and where you can also feel the links.

The greens are wide and well-kept, hard but holding the ball well, and have an excellent ball roll. The rough is low, making it easy to find balls that miss the fairways which helps to maintain a good rhythm of play.

It was a good experience and very good value for money.

The club house has a cosy atmosphere and a terrace with the option of open or closed depending on the weather.

The new Isla Canela Links has undoubtedly added value to the Costa de la Luz golf offer benefiting also from the excellent location, with several hotels less than 20 kilometres away.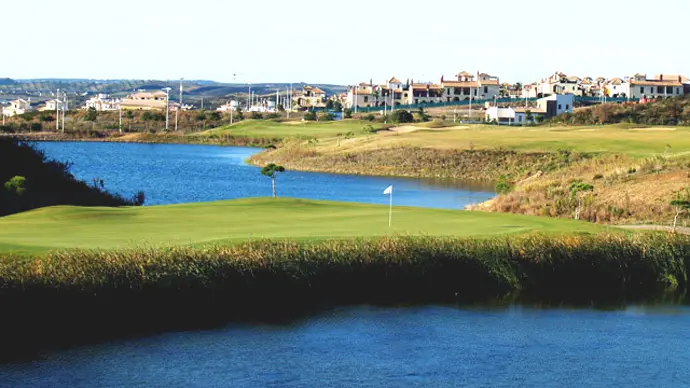 (

read more

close

)