Search Golf Packages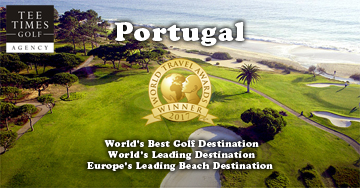 Vilamoura Old Course
The Vilamoura Old Course – Famous and favourite of many golfers, due to its special charm and charisma. Right after the first shot Vilamoura Old Course involves the players in is unique atmosphere, made of matured pine trees, and local fauna. Narrow tree-lined fairways, dog legs , medium-sized greens and a few bunkers are the challenges presented to the golf player at the Old Course. Opened in 1969, as the first Vilamoura golf course, and design by Frank Pennink , Vilamoura Old Course later redesign by Martin Hawtree in 1996, raising it to high levels of quality. A new club house and a large adjacent putting green was also build at the same time.Likewise, all Vilamoura golf courses, the Old Course complies also to the most strictly environmental practices in order to preserve is natural ground, and guarantee the most clean environment to all visitors.
Vilamoura Millennium
Millennium Golf Course is a Par 72 golf course located in Vilamoura . Open since 2000 as become the most popular among all the Vilamoura golf courses. It is quite an open course, which makes it a favorite among lady golfers. Nevertheless, the front 9 has 5 holes set between pine trees, making it a more aesthetically pleasing experience, but on the other hand also more challenging, with narrower fairways. On this first round lies what is also Millennium's golf course signature hole, the 5th, a Par 4, stroke 1. The back 9 is easier all around, shorter, with a total change of scenery into open spaces, allowing mainstream golfers to hit their drivers without any worries. This is not at all a hilly golf course and so if you enjoy a walk you can do without the buggy. Overall, Millenium is regarded as a fairly forgiving golf course, some would say a fair course, and one to build a good score on. If you're on a golfing trip it is ideal to start your game here in the week to iron out all those faults before taking on tougher golf courses such as Pinhal or Laguna. After golf at Millennium you have a wide choice when it comes to leisure time, this is Vilamoura after all and it was purposely built for holidays and family fun.
Vilamoura Victoria
Victoria golf course, Vilamoura gem, opened in 2004 and is considered to be one of the best and most sophisticated golf courses in Europe. Victoria golf course had the home of the prestigious European Tour event Portugal Masters since 2007. Vilamoura prides itself on having a golf course of this dimension in its portfolio Victoria golf course is a very long and most flat, with huge fairways and greens. You will need lots of attention and skill to get close to the pin. There are extensive water hazards, on the back 9 and cleverly positioned bunkers. The 7th is a very long Par 4 with a small lake in front of the tee where the wind is normally against. Victoria golf course would suit players of all standards and is a very friendly course for ladies enabling them to enjoy a shorter distance with 1313m between the red and yellow tees. Victoria golf course offers many spectacular holes with beautiful views over the lakes, that you may remember from television. The Algarve and Vilamoura rich flora and typical vegetation of Carob, Olive and Almond trees, are also present at Victoria golf course.