Search Golf Packages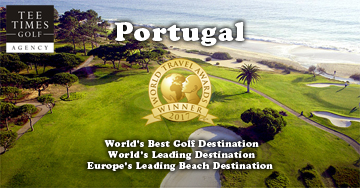 Morgado Golf Course
Morgado golf course,home of the new Portuguese Open Championship, part of the Europeen Tour is a stunning par 73 golf course located on the foots of Algarve Monchique mountains,just a short drive from the seaside town of Portimão and the fishing village of Alvor. When you play at Morgado golf course be prepared to experience two different nine holes – one slightly flatter and the other undulating, displaying impressive views across the Monchique mountains. Morgado golf course is a walkable course, if you've got the stamina, but when the weather warms up you'll want to enjoy the comfort of a buggy, in fact, accesses to the fairways are extremely well displayed. The back 9 is slightly more challenging because of the aforementioned undulating features but also because the valley is mountain-sided, creating a kind of funnel for the wind to blow through.Morgado golf course is not a long golf course, however, all the Par 3 are quite long ones, especially on the front 9 where you will find 2 golf holes with nearly 200 meters each. To compensate, the Par 4 are relatively short golf holes allowing an average golfer to hit the green in regulation. Strategically, we advise you to build a good result on the front 9 and use it as a warm up for your back nine. The 18th at Morgado golf course is a superb finishing hole, with an elevated tee looking down at the beautiful view of the wavy fairway, sheltered by bunkers, and Clubhouse in the distance. A true signature hole and a great way to end your golf round. By par or by birdie, you are sure to want to come back! A round on this championship course is also a great chance to appreciate the surrounding nature of that side of the Algarve .
Alamos Golf Course
Álamos Golf Course in the Algarve , is a beautiful par 71 golf course located between Portimão and Monchique, and definitely one of the most enjoyable golf courses in the Algarve for your holidays . This 18 hole golf course provides a very pleasant game of golf, combined with a nice, relaxing scenic experience. Álamos golf course , offers wide, hilly greens, with quite the wavy fairway, it is surrounded by a nice forest, filled with the local flora, orchids and even a vineyard! You often see flocks of storks return to their nests before the sunset. They offer a panoply of green fees and Tee Times to suit any player.
Salgados Golf Course
Salgados Golf Course is a par 72 course located by the sea shore, near the renowned holiday resort of Albufeira, Algarve . Salgados Golf couse is actually set on a beautiful nature reserve, filled with migratory bird species, among them, the stunning pink flamingo, so whilst playing you'll also have the chance to admire some of these wonderful birds. Salgados' main element is, without a doubt, water. In fact, every hole apart from 17 has a lake on it, so if you're able to play the same ball start to finish consider yourself lucky! Salgados is a flat, modern links-style golf course with a tropical feel, enhanced by the pleasant sea-breeze.Hole 1, a par 4, offers you the opportunity to start your round with a birdie as you'll have plenty of space for your shots. But remember that since it's quite open you'll need to consider the wind factor. But an easy start nonetheless. Hole 2 is a difficult par 5 for most where your 2nd shot determines your success. Hole 7 is a great par 4 and the course's stroke 1 so keep your expectations tamed and don't be disappointed with a five. As you get to hole 12, a par 3, your choice of club is key. The back nine of Salgados golf course has two par 5's, 14 and 15, 14 is more accessible whilst 15 is a real par 5, where you'll need 2 and sometimes even 3 woods to have a chance at a good score. After your round of golf,at Salgados golf course, since you're already by the seaside, maybe some seafood and cool beers is the right thing on the menu. Try the beach restaurant at Salgados Beach or head further down the coast towards Armação de Pêra or even, if you prefer, head to Albufeira where you are really spoiled for choice. One thing we are sure of: you'll have a great day!