Search Golf Packages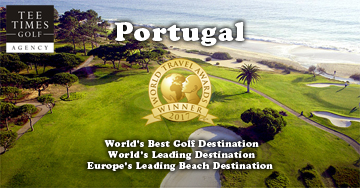 Vilamoura Pinhal
Pinhal Golf is a par 72 course and it is actually the second oldest in Vilamoura, dating back to 1976. In 1985 Robert Trent Jones was the one responsible for remodelling Pinhal. As suggested by the name, you will find numerous pine trees, which line most fairways, including some nearer the greens, making this a scenic, pleasant course to play. That's why Pinhal is a great course for the summertime, since it has an abundance of shade. In fact, the 2nd hole has a pine tree right in the middle of the fairway, about 64 metres from the front of the green and, on top of that, you'll have to try and miss the two bunkers that protect it. Hole 6th is a par 4, stroke 2 that will put to the test your accuracy with a narrow fairway and two bunkers on the right, which you will also have to avoid. The 16th hole is a par 5 stroke 1 with an uphill fairway plus a blind drive and second shot, with the added difficulty of two bunkers on each side. The 18th hole is what you call a true card wrecker. It is a difficult par 4 with a fairway that starts uphill, making the green invisible from the tee. The downhill approach with three deep bunkers and a very narrow green entrance is a tricky adventure you'll have to face on this one. Overall this is a long and very strategic course and one where you will have to make use of your best tactics to make a good second shot on most holes – sometimes it is preferable not to land that shot too much in the middle of the fairway in order to make the next one slightly easier. A true challenge this course, anything but boring! Once you've finished your golf, why not head towards Vilamoura centre with its bustling marina and wide choice of restaurants and bars where to hang out with the mates or the family. Away from the marina you will find Parky's Bar and Chez Carlos Restaurant, renowned establishments in the area among golfers for over 20 years now.
Vilamoura Laguna
Laguna Golf Course in Vilamoura, is a par 72 course located on the coast, within the popular Vilamoura Holiday Resort. Dating back to 1990, it was designed by North American architect Joseph Lee and has been object of a few improvements throughout the years. This 6121 m course features very few trees and numerous lakes, which also serve as the perfect habitat for many different birds and amphibians like otters and terrapins. In fact, close by, taking advantage from its proximity with the ocean, developers have created an environmental nature park that welcomes many different, resident and migratory, aquatic birds. Although built in quite open terrain, it has an impressive total of 79 bunkers, which combined with the usual strong winds and the aforementioned water hazards, set the perfect conditions for quite the interesting round of golf .Laguna shares its clubhouse with the neighbouring Millennium course and is only a couple of minutes away from Vilamoura centre, which, being the sought-after holiday resort that it is, provides the ideal setting for the relaxing moments of your golfing holiday. After all, we are talking about the largest tourist luxury complex in the whole of Europe.
Vilamoura Millennium
Millennium Golf Course is a Par 72 golf course located in Vilamoura . Open since 2000 as become the most popular among all the Vilamoura golf courses. It is quite an open course, which makes it a favorite among lady golfers. Nevertheless, the front 9 has 5 holes set between pine trees, making it a more aesthetically pleasing experience, but on the other hand also more challenging, with narrower fairways. On this first round lies what is also Millennium's golf course signature hole, the 5th, a Par 4, stroke 1. The back 9 is easier all around, shorter, with a total change of scenery into open spaces, allowing mainstream golfers to hit their drivers without any worries. This is not at all a hilly golf course and so if you enjoy a walk you can do without the buggy. Overall, Millenium is regarded as a fairly forgiving golf course, some would say a fair course, and one to build a good score on. If you're on a golfing trip it is ideal to start your game here in the week to iron out all those faults before taking on tougher golf courses such as Pinhal or Laguna. After golf at Millennium you have a wide choice when it comes to leisure time, this is Vilamoura after all and it was purposely built for holidays and family fun.