Search Golf Packages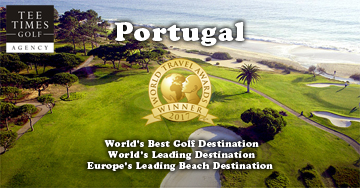 Oporto Golf Club
Oporto Golf Club,is the second oldest golf course in Continental Europe , established in 1890, when British residents in Porto created the club.This links golf course , is not to long , and is major challenges beside the wind from the near sea are the well protected wavy small greens . The Portuguese PGA have chosen this golf course for the 2015 and 2016 championship. Oporto golf club is home to other major and famous competitions , like the Skeffington Cup, Dockery and Kendall cups and also the European Girls Team Championship of 2001
Estela Golf Club
Estela Golf course located in a magnificent area, seaside, is a traditional Portuguese links golf course. With is narrow, winding fairways , elevated greens, and the sea breeze you can expect a good test of your skills when playing this very demanding golf course . The fairways and the greens are always in great condition. Estela golf course features a private club nature , and most golf players on the course are members. The club house has a varied menu and good quality food, along with a friendly service . The weather unlike the south of Portugal the temperature rarely rises above 25ºC (80ºF), even in the hotter period,
Golfe de Amarante
This golf course is located within the Quinta da Deveza, near Amarante, where tradition and magnificent landscapes and scenery abound, in particular, the River Tamega and the Mountain of Marão. This is a truly mountainous course as it is 600 meters above sea level. It has four water hazards and covers an area of 40 hectares.|The first hole slopes deeply downwards and is 495 meters long and the last, on the contrary, rather shorter with 447 meters, slopes fairly steeply upwards. Hole 12 is 445 meters long and a good strong shot is necessary to get over the lake on the right hand side and attention should be paid to the left, because of the fencing that marks the out of bounds area. The green is defended by four bunkers.|The course cannot be classified as difficult although it does have excellent and fast greens, the majority of which are short in length.
Ponte de Lima
Ponte de Lima Golf Club, located on the rural area of Ponte de Lima, is a mixture of level and hilly, the first nine holes being hilly and the second nine level.|These unique characteristics in the northern region delight players with the fantastic views over the Lima valley as well as having contact with the typical Minho countryside.|In the middle of the course, between holes 1, 10, 9, 18, is situated the Clubhouse where various services, such as reception, golf shop, hire of equipment, restaurant, bar, terrace, saunas, pool, television room, two Tennis Courts, are available.
Vidago Palace Golf
The excellent golf course of the Vidago Palace was redesigned by the firm Cameron and Powell from a Mackenzie Ross original, built in 1936. Currently the course was completely rebuilt according to USGA specifications for tees and greens, has been transformed into a Par 72 course, enhancing the organization of International Championships, keeping the identity of the original design and faithfully reflecting the beauty, the unique qualities for this sport, the spirit and distinctive sign of the place.