Golf Electric Trolleys Rental in Portugal and Spain

With Teetimes.pt you can rent electric trolleys and have them delivered anywhere in the Algarve for free, or have them available to pick up in our offices.

We supply the best trolleys from PowaKaddy and Hill Billy, so you can enjoy your golf rounds without the strain of a pull trolley or having to carry your bag on the 18 holes.
We have a wide range of deals you can enjoy - from group discount, to competition or low season rates, with extremely competitive prices and no hidden fees!

Booking a trolley couldn't be easier - select your preferred model below, rental dates and pickup or delivery location and we will let you know about availabilities and rates!
The requested trolley(s) will be ready for you upon arrival, and you're also supplied with a telephone number available 24 hours in case you require any assistance during your stay

All trolleys are cleaned and serviced after each rental, and batteries are fully tested at regular intervals, so we can guarantee you a reliable and robust equipment rental.
Always confirm with your travel operator and transfer agent that you are allowed to carry the electric trolleys inside the shuttle/transfer option you've selected.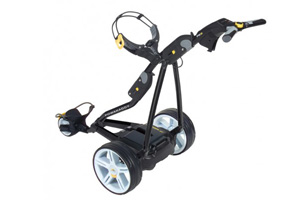 PowaKaddy FW3
The FW3 is the ideal entry-level option. Adding to the many features are the whisper-quiet motor, 5-spoke quick release wheels and a front wheel adjustment. If you're seeking unbeatable performance and reliability then you will be delighted with the PowaKaddy FW3.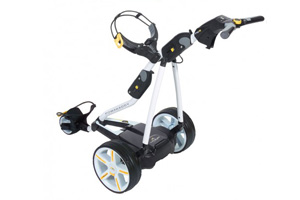 PowaKaddy FW5
The PowaKaddy FW5 builds on the superior performance which extends across the Freeway range with a number of technological advancements. Highlights include a Digital Power Gauge and Battery Fuel Indicator, as well as an Integrated USB point for charging devices.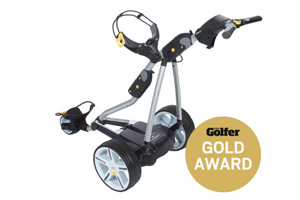 PowaKaddy FW7
The FW7 combines market-leading engineering and superb digital functionality. Variable distances are provided by the ADF system, while Speed Display allows your trolley to be carefully adjusted. A key Distance Measurement feature allows you to discover the yardage of your shots, which is coupled with a 'Competition Mode' to ensure the trolley meets tournament conditions.